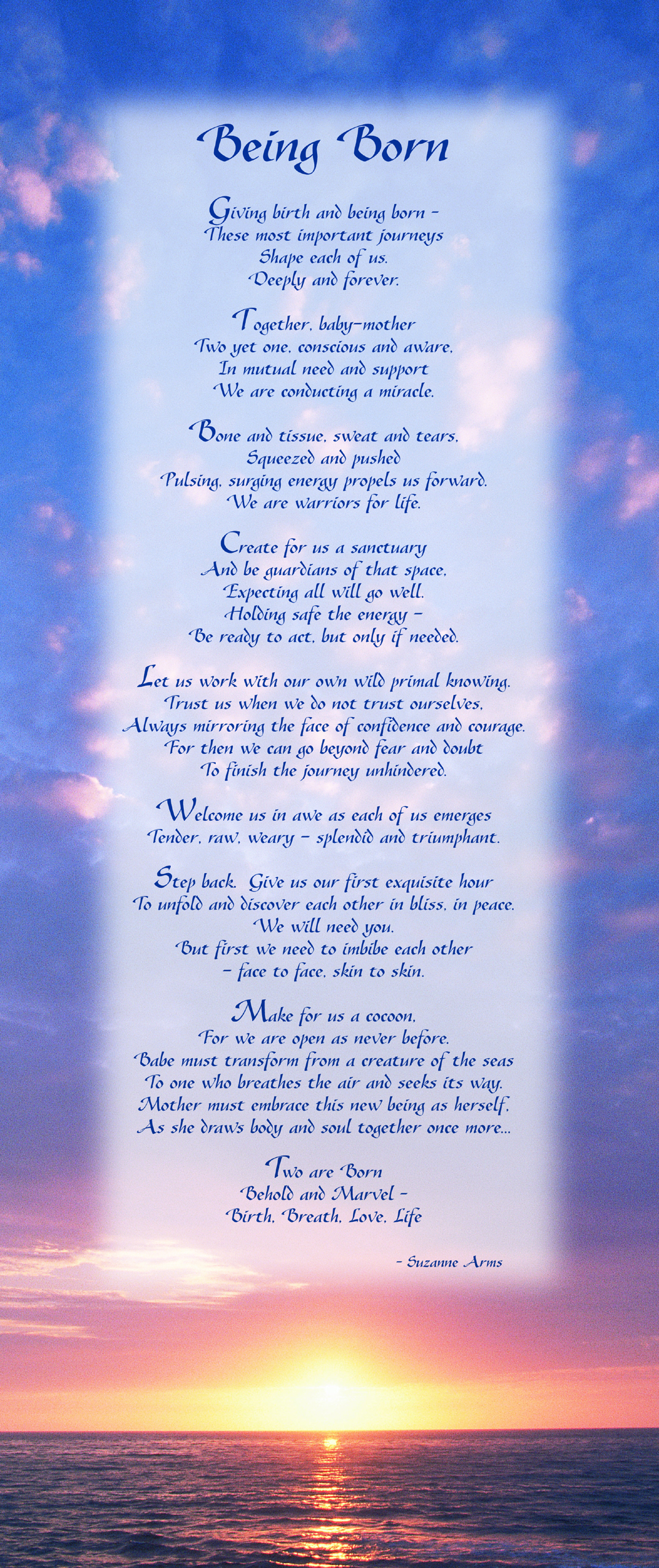 Description
(actual size 8″ x 17″)
Excerpts from the poem:
Giving birth and being born—
These most important journeys
Shape each of us
Deeply and forever…
Create for us a sanctuary
And be guardians of that space.
Expecting all will go well.
Holding safe the energy—
Be ready to act, but only if needed…
Welcome us in awe as each of us emerges
Tender, raw, weary—splendid and triumphant.
Step back. Give us our first exquisite hour.
Two are born
Behold and Marvel—
Birth. Breath. Love. Life.
—Suzanne Arms