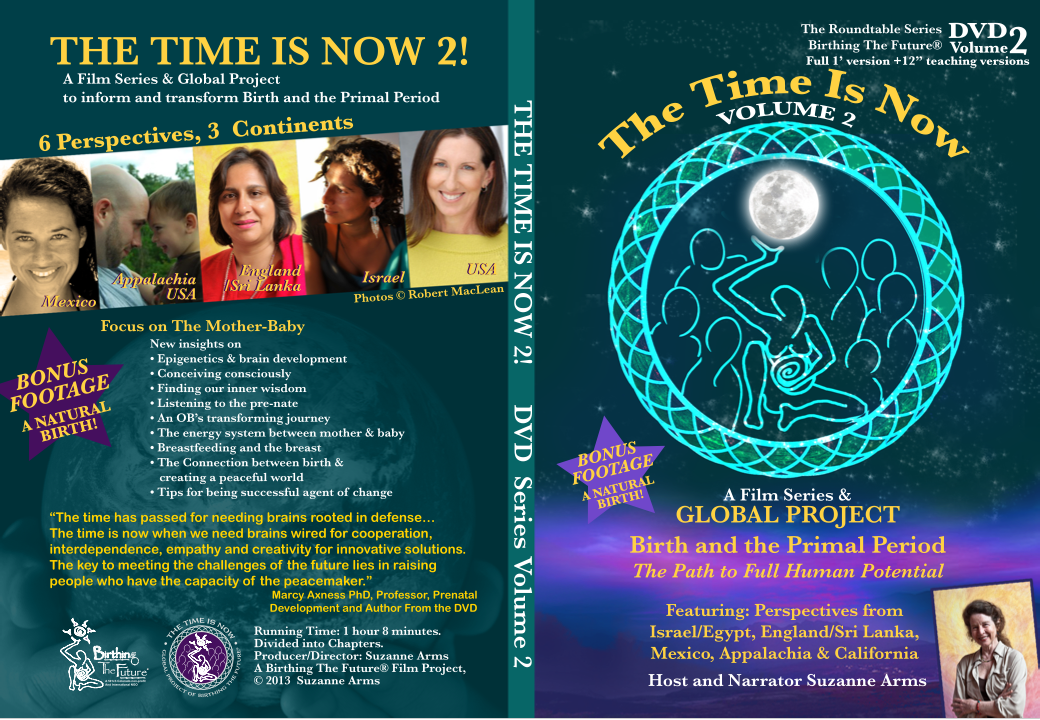 The Time Is Now – Roundtable Series Volume 2
$ 38.00
Description
JUST RELEASED!
THE TIME IS NOW!
Roundtable Series: Volume 2
Birth & the Primal Period
The Path to Full Human Potential.
6 perspectives from 3 continents: Israel/Egypt, England/Sri Lanka, Mexico, Appalachia & California USA.
This is the 2nd DVD in Birthing The Future's global project film series that we've created to inform and transform Birth and the Primal Period.
Included are new insights on:
Epigenetics and the developing brain
Conceiving consciously
Finding our inner wisdom
Listening to the baby before birth
An OB's transforming journey
The energy system between Mother & Baby
Breastfeeding and the breast
The connection between birth and creating a peaceful world
Tips for being a successful activist & agent of change
Running Time: 1 hour 8 minutes. Divided into chapters.
Plus a 12-minute short version.
Producer/Director: Suzanne Arms