The Time Is Now ~ An Inside Look
$ 30.00
Description
DVD: The Time Is Now ~
An Inside Look at Birth & The Primal Period
Hosted by Suzanne Arms.45 minutes.
Introductory special.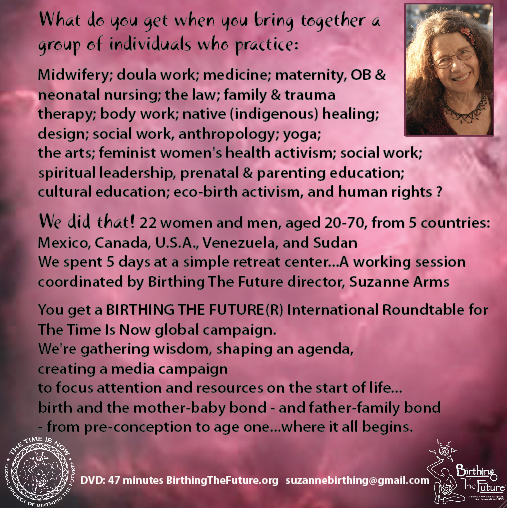 A fascinating and enlightening documentary filmed at an international Roundtable, that explores the critical mother-baby bond (starting before conception) and the various issues that shape human brain development and lifelong patterns of health and relationship.
Topics include medical, social, psychological, environmental, political, indigenous, and human rights dimensions.
This film is a critical introduction to the field of human birth and Pre- and Perinatal Psychology and physiology. An educational tool for for discussion in college courses, health professionals, researchers & health policymakers and students, as well as health and social service practitioners, educators and advocates. Perfect for starting a dialogue.